Septic Systems
Quality septic system installations for residential homeowners and commercial building are our specialty. Experienced installation all types of systems, including Eljen, Sand Filters and Galley.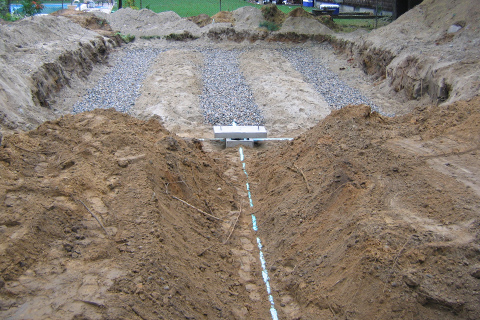 Excavation &
Site Preparation
Whether it be grading roads, digging foundations and sewers, or excavating ditches for water or gas lines, Town Line Farm LLC has years of experience. We can prepare sites for residential and commercial construction. We can also produce drawings and coordinate with contractors, engineers and architects.
Excavation services:
Grading
Drainage
Foundations
Driveways
Parking Lots
Material Addition / Removal
Ditches
Septic Systems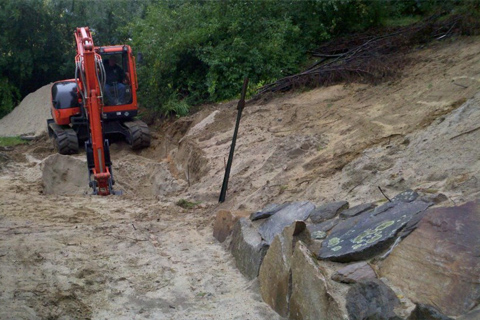 Trucking
Town Line Farm LLC provides general trucking needs. We have a tri-axle dump truck ready to work for you. Willing to sub-contract.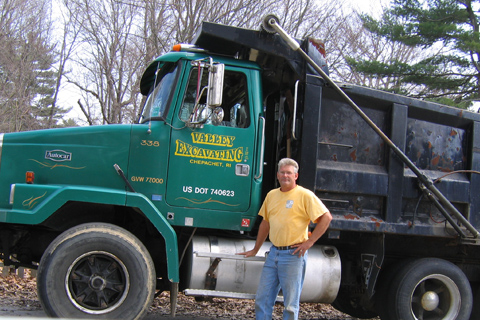 Lot Clearing
Town Line Farm LLC can git rid of that stump in your yard or clear a few acres for your new home. We can cut, chip, split and remove brush and trees.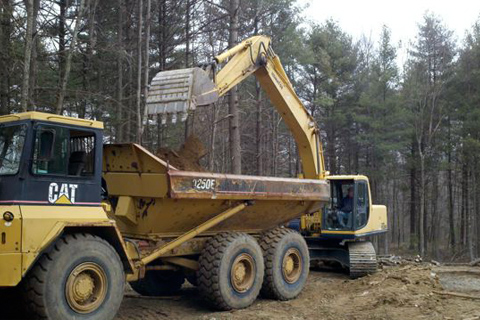 Storm Cleanup
Next time a tree falls on your property or any other landscape damage happens, call Bob!